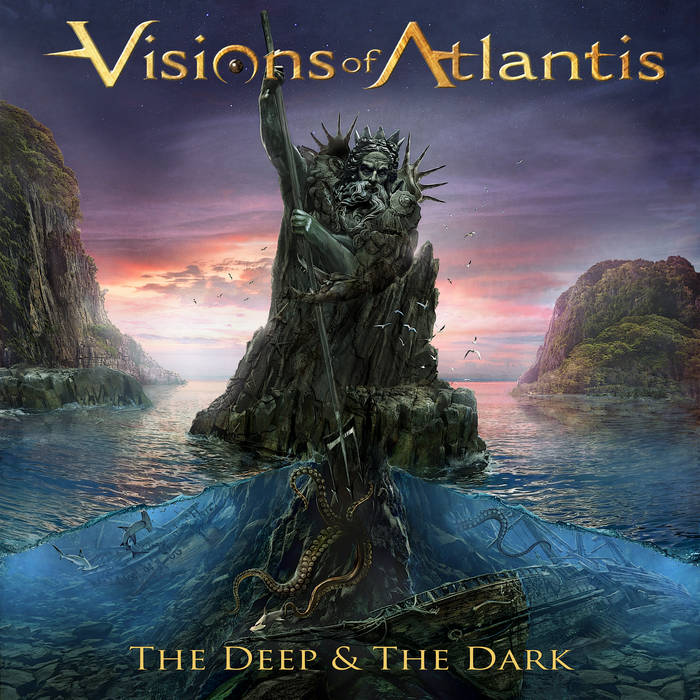 Austria kryje sporo ciekawych zespołów, a jednym z tych najciekawszych jest bez wątpienia Visions of Atlantis. Jest to band, który działa od 2000r i dał się poznać jako specjalista w graniu symfonicznego heavy/power metalu. Na swoim koncie mają już 6 albumów, a na najnowszy zatytułowany "The deep and the dark" przyszło czekać fanom 5 lat. Choć na przestrzeni lat skład kapeli się zmieniał, to jednak kapela pozostała wierna swojemu stylowi. Dalej jest to energiczny i melodyjny symfoniczny power metal, w którym słychać echa Nightwish, Edenbridge czy After Forever. Warto wspomnieć, że od 2017r zespół zasilił gitarzysta Christian, a także basista Herbert Glos z Dragony. O Sile Visions of Atlantis przesądza wokalistka Clamentine, która sprawdza się w takim graniu. Ma nieco komercyjny głos, ale czysty i na swój sposób uroczy. Na nowej płycie znajdziemy 10 przemyślanych kawałków, które oddają znakomicie styl kapeli. Tytułowy "
The deep & the dark
" to przebojowy symfoniczny power metal na miarę ostatnich płyt Nightiwsh. Więcej power metalu mamy w rozpędzony "
Return to Lemuria"
, który ukazuje bardziej zadziorne oblicze kapeli. Mocny riff jest tutaj motorem napędowym. Kolejnym chwytliwym kawałkiem na płycie jest
"The silent mutiny
", który wyróżnia pozytywna energia, czy właśnie atrakcyjne melodie. Płyta jest wyrównana i w zasadzie każdy kawałek potrafi zauroczyć swoimi aranżacjami czy komercyjnym aspektem. "
Book of nature
" to idealny przykład, że nawet bardziej popowe kawałki są tutaj niezwykle miłe w odsłuchu.Jednym z moich ulubionych utworów jest "
Grand illusion
", który imponuje niezwykle melodyjnym riffem i takim helloweenowym charakterem. Na płycie znajdziemy też zadziorny "
Day of rackoning
", power metalową petardę
"Worlds of War
" czy balladowy "
Prayer to the lost
". Visions of Atlantis nie zawiódł jeszcze mnie i póki co dostarczają mi sporo frajdy swoimi płytami. Potrafią grać melodyjnie, podniośle, a przy tym oddają to co najlepsze w symfonicznym power metalu. "The deep and the dark" to album przemyślany, zadziorny i bardzo przebojowy. Pozycja obowiązkowa dla fanów Nightwish czy After Forever.
Ocena :
8/10