Nowy rok, nowe płyty, nowe zestawienia w ciągu miesiąca. Styczeń to przede wszystkim był czas wyczekiwania na nowy album HELLOWEEN, który był zapowiadany od dawna. Napięcie rosło z każdym dniem, a w dniu premiery pojawił się niedosyt. Album okazał się tylko dobry i miejscami pojawiły się pewne nie dociągnięcia. Jednak "Straight out Of Hell" to jeden z ciekawszych albumów pierwszego miesiąca. Jednak styczeń, to nie tylko HELLOWEEN, bo było wiele innych ciekawych premier. Skoro jesteśmy przy power metalu to nasuwają się takie płyty jak: "Undead" debiutującego WINDRUNNERS, czy również debiutującego LANCER albumem "Lancer" i co ciekawe te młode kapele nagrały w moim odczuciu album o wiele bardziej melodyjny i bardziej świeży aniżeli HELLOWEEN, który należy do grona moich ukochanych kapel. Te dwa debiutu zasługują na szczególną uwagę. Dlaczego? Cóż jeśli ktoś ceni sobie melodie, porządne wykonanie, przebojowy charakter kompozycji i ciekawe popisy gitarowe to nie może tego przegapić. W power metalu nie było takiej konkurencji i takiej walki co w gatunku heavy metal. Tutaj działo się znacznie więcej i było w czym wybierać, choć nie brakowało rozczarowania w postaci MAJESTY, nie zabrakło nieco słabszych płyt jak te wydane przez SHAKRA czy MASTERSTROKE, a najlepiej wypadły nowe albumy ALPHA TIGER i HOLY GRAIL, z czego "Ride The void" okazał się najlepszym albumem metalowym tego miesiąca. Z hard rocka największą uwagę przykuł nowy album zasłużonego niemieckiego PINK CREAM 69, który okazał się całkiem solidny oraz debiutancki album projektu dwóch muzyków, którzy nagrali ostatni album RUNNING WILD o nazwie GIANT X i ich album "I", który też okazał się ciekawą pozycją jeśli chodzi o hard rock. Ogólnie udany miesiąc, który dostarczył sporo dobrej muzyki, udanych albumów, do których z pewnością wrócę nie raz, a moja lista wygląda następująco:
1. LANCER -Lancer (18.01.2013)
Melodyjny heavy/power metal, który porywa od początku do końca swoją melodyjnością, energią i przebojowością. Lekkość i prosta forma sprawiają że jest to jeden z najciekawszych albumów w kategorii power metal. Coś dla fanów HELLOWEEN, GAMMA RAY, HAMMERFALL czy IRON MAIDEN.
RECENZJA
http://powermetal-warrior.blogspot.com/search/label/Lancer
2. HOLY GRAIL - Ride The Void (18.01.2013)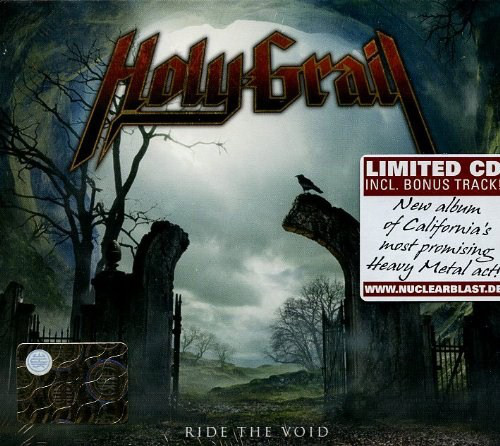 Heavy/power metal z elementami thrash metalu, przesiąknięty latami 80, a także inspiracjami pokroju 3 INCHES OF BLOOD to właśnie nowy album amerykańskiej formacji.
RECENZJA
http://powermetal-warrior.blogspot.com/search/label/Holy%20Grail
3. HELLOWEEN - Straight Out Of hell (18.01.2013)
Nie jest to najlepszy album tej formacji, jednak solidny, melodyjny i dość zróżnicowany. Łatwo zapada w pamięci i długo zostaje. Solidny heavy/power metal w wykonaniu legendy niemieckiej sceny metalowej.
RECENZJA
http://powermetal-warrior.blogspot.com/2013/01/helloween-straigh-out-of-hell-2013.html