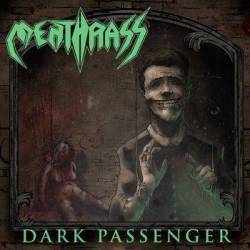 "Cudze chwalicie a swojego nie znacie" to tekst, który można odnieść niemal do każdej dziedziny naszego życia, a mi to zdanie się nasuwa w przypadku młodego zespołu thrash metalowego prosto z Katowic, który się zwie MENTHRASS. Oczywiście kto o nich tam słyszał? Młodzi, jeszcze nie wyrobili sobie marki, jeszcze nie są znani, nie grają takiej liczby koncertów co zagraniczne wielkie gwiazdy, ani też nie mają tyle albumów na koncie. Jednak czy to decyduje o poziomie danej kapeli? Czy magiczna nazwa to wyznacznik profesjonalizmu? Czy może liczy się szczerość, chęć grania, czerpanie radości z tego?
Nie wnikam w naszą rodzimą scenę metalową, a to z tych względów że zazwyczaj nie ma czego szukać, albo najzwyczajniej w świecie nie odpowiada mi forma grania metalu przez nasze zespoły metalowe. Kiedy dostałem propozycję zapoznania się i napisania recenzji MENTHRASS jakoś nie skakałem z radości, a jednak postanowiłem dać im szansę i wiecie co? Ten młody zespół z Katowic, który powstał w 2008 roku ma potencjał i może spokojnie rywalizować z innymi młodymi zagranicznymi kapelami, może podbijać świat. Dobry wyborem na język przekazu kompozycji okazał się język angielski, który poszerzy grono słuchaczy i zapewni zespołowi możliwość rywalizowania na arenie międzynarodowej. Mimo pewnych zawirowań w działalności zespołu, mimo pewnych zmian składu doszło w końcu do zarejestrowania pierwszego konkretnego materiału w postaci Epki o nazwie "Dark Passanger", który ujrzało dość nie dawno światło dzienne. Zespół nie ma się czego wstydzić, a my rodacy możemy być dumni, że ktoś ma jaja zmierzyć się z zagranicznymi zespołami, nie wstydząc się niczego.
"Dark Passanger" to wydawnictwo na miarę zagranicznych wydawnictw, które cechują się dopracowaniem, ciekawą, klimatyczną okładką, drogim i soczystym brzmieniem, czy też dobrze wyważonym materiałem. Thrash metal powinien charakteryzować się agresją, mocnym, zadziornym wokalem, ostrą pracą gitar, mocną sekcją rytmiczną i dynamicznością. To wszystko znajdziemy na mini albumie tego Katowickiego zespołu i to na wysokim poziomie. Stylistycznie nie ma rewolucji, bo jest to granie jakiego pełno na rynku, granie gdzie słychać wpływy niemieckiego i amerykańskiego thrash metalu, granie, gdzie słychać coś z EXODUS, MEGADETH czy OVERKILL i choć jest to granie nieco wtórne i znane nam wszystkim to jednak w połączeniu z nowoczesnym brzmieniem i patentami bardziej współczesnymi sprawia, że to wszystko brzmi mocarnie i energicznie. Jest to thrash metal na miarę naszych czasów.
Trzeba potrafić zapaść w pamięci, aby przetrwać, aby zaistnieć i zyskać grono fanów i muszę przyznać, że wyczyny młodych muzyków zapadają w pamięci. Wokal Mjodka jest odpowiedni do takiego grania, bowiem słychać agresję, zadziorność i pazur. Nie ma jakiegoś ugrzecznienia ani kiepskiej techniki, która odsiewa na samym starcie. Olo i Dymek są odpowiedzialni za całą tą gitarową łupaninę, tą demolkę i kładą oni nacisk na agresję, na ostry wydźwięk partii i dopiero potem gdzieś liczy się w tym wszystkim melodyjność. Nie można odmówić duetowi zgrania i niezłej techniki. No do tego wszystkiego mocna, żywiołowa i energiczna sekcja rytmiczna, która zapewnia całości odpowiedniej mocy, czy dynamiki. Nie zawiodą was, tak jak i materiał, który został przez nich zarejestrowany.
Niby znajdziemy tutaj tylko 4 utwory, ale godne uwagi i siejące ogromne zniszczenie. Szybkość, agresja, charakterystyczne zwolnienia i przebojowy refren to cechy otwierającego "Paindrops". Więcej melodii wdziera się w agresywny i urozmaicony "(in) Sanity" i dalej jest jeszcze lepiej, bowiem pojawia się rasowy, chwytliwy, przebojowy kawałek "Have Fun", który w rzeczy samej zapewnia niezłą rozrywkę i tutaj może jedynie nieco drażni śpiewanie Mjodka w niskich rejestrach, bo to nie jest jego mocną stroną. Całość zamyka klimatyczny i nieco bardziej stonowany "Faustian Bargain" i nie ma tutaj wypełniaczy.
Jednak można w naszym kraju nagrać coś na poziomie światowym, coś co ma w sobie agresję. Lekki szok przeżyć można, że o to taki młody zespół, który właśnie dopiero zaczyna przygodę z muzyką na poważnie już taki poziom prezentuje. Co będzie dalej? Czas pokaże, a ja mam jednak cichą nadzieję, że w przyszłości o tym zespole z Katowic będzie głośno.