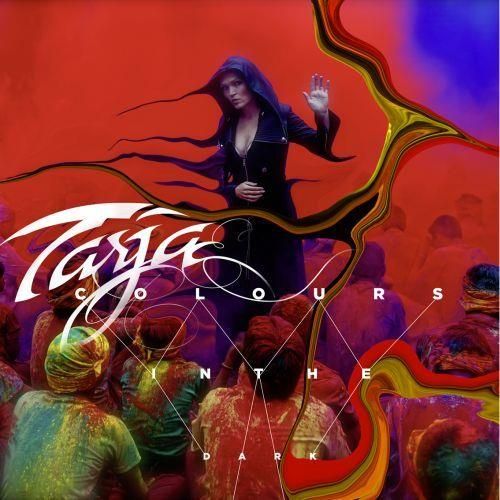 Jeden z najbardziej rozpoznawalnych kobiecych głosów w metalowym świecie? Tutaj z pewnością nie jeden z fanów tej muzyki wypowie Tarja Turunen. Była wokalistka Nightwish, która dysponuje trzy oktawowym głosem. Charyzma, ciepło, operowa technika to cechy które decydują o wyjątkowości tej wokalistki. Tarja nie odpuściła sobie muzyki po tym jak wyleciała z Nightwish. Rozpoczęła karierę solową i efektem tego jest trzy album pod szyldem Tarja w jej karierze. Album nosi tytuł "Colours In The Dark". Czy fani starego Nightwish mają tutaj co szukać?
Jeżeli ktoś oczekuje od albumu heavy/power metalowego łojenia w symfonicznej oprawie to może się rozczarować. Album bardziej można zakwalifikować do grona rockowych albumów z nutką progresywności, czy też symfoniczności. Tarja na swoim nowym krążku oszczędza na elementach ciężkiego heavy metalu i dlatego też płyta jest pełna w wolne tempa, klimatyczne rozwiązania i takie pełne ciepła, czy też emocji. Pod tym względem jest to miła wycieczka dla duszy. Epicki otwieracz "
Victim Of Ritual"
jest przykładem, że pojawiają się tutaj też nieco cięższe kawałki. Sam utwór pomysłowy i przebojowy, jeżeli tak można nazwać zapadający w głowie główny motyw i refren. Forma wokalna Tarji nic się nie zmieniła i w takich lekkich, rockowych kawałkach jak "
500 Letters"
wybrzmiewa jej forma znakomicie. Dość ciężkim utworem jest tutaj bez wątpienia "
Never Enough"
jednak nie jest to jakaś power metalowa petarda. Dla tych wszystkich co mają bzika na punkcie brzmienia i technicznych aspektów płyty powinni być zadowoleni, bo płyta brzmi soczyście i elektryzująco. Złego słowa nie można napisać o tym aspekcie. Podobnie ma się sprawa klimatu, który tutaj wręcz łapie za serce i dobrym przykładem jest "
Medusa
" czy "
Mystique Voyage".
Ciepły klimat i soczyste brzmienie nie zastąpi dobrych kompozycji, ani nie napędzi całego materiału. W tym przypadku można poczuć niedosyt jeśli chodzi o kompozycje. Więcej takich kawałków jak otwieracz i płyta już by wiele zyskała.
Fani głosu Tarji powinni zapoznać się z tym co tworzy teraz wokalistka. Nowy album dowodzi, że wokalistka jest elastyczna i pasuje nie tylko do symfonicznego metalu, ale też lekkiego, ciepłego rocka. Album można traktować bardziej jako ciekawostkę, aniżeli płytę która ma startować do rywalizacji o płytę roku 2013.
Ocena: 5/10