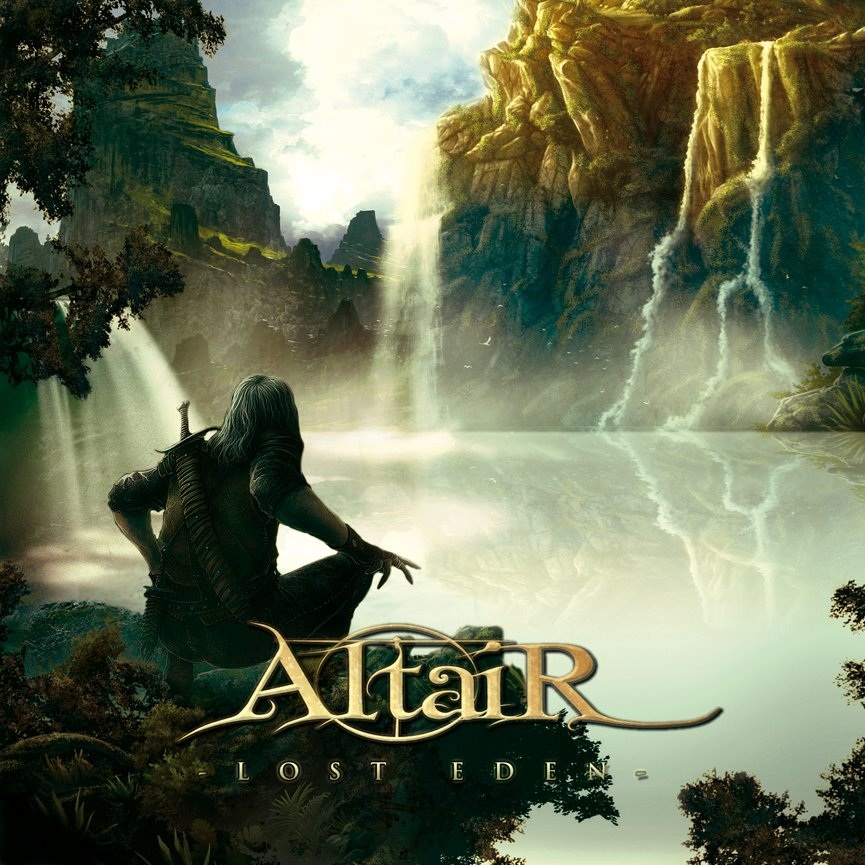 Na pewno nie ja jeden uległem pięknej okładce która zdobi album "Lost Eden" pewnej włoskiej formacji, która się zwie Altair. Płyta jest o tyle intrygująca, bowiem jest to kapela która w tym roku debiutuję i co ciekawe wystąpił tutaj gościnnie Fabio Lione. Oczywiście postanowiłem zaspokoić swoją ciekawość i poszukać odpowiedzi na pytanie czy na włoskiej scenie metalowej pojawił się nowy zespół który jest wart uwagi.
Altair to kapela założona w 2008 roku z inicjatywy Gianmarco Bambini i basisty Luca Scalabriniego. Zespół nie kryje swoich zamiłowań do Stratovarius, Helloween, Angra, Symphony X, czy Masterplan. To też daje pewien obraz tego co zespół gra, a jest to mieszanka melodyjnego metalu i progresywnego power metalu. Mocnym atutem tego zespołu jest wokalista Simone Mala, który dysponuje dobrą techniką i charyzmą, szkoda tylko że warstwa instrumentalna nieco taka oklepana i monotonna. Nie ma tutaj elementu zaskoczenia, a gitarzyści też wpadają tutaj w rutynę, a szkoda bo mogło to się prezentować bardziej okazale. Niby są melodie, jest gdzieś w tym wszystkim dynamika, ale brakuje życia i pomysłowości. Z całej tej power metalowej papki wyróżnia się melodyjny "Power Of The Gods" , chwytliwy "Fly Away" czy rytmiczny "Reaching The Dreams". Reszta niestety nie robi większego wrażenia, przez co płyta robi się nudna i nieco męcząca.
Piękne opakowanie, soczyste brzmienie i umiejący grać zespół to jednak nie wszystko. Trzeba umieć stworzyć materiał, który zapadnie w pamięci, który zrobi dobre wrażenie. Niestety Altair nie robi większego wrażenia, ale zobaczymy może chłopaki potrzebują dłuższej rozgrzewki?
Ocena: 4/10