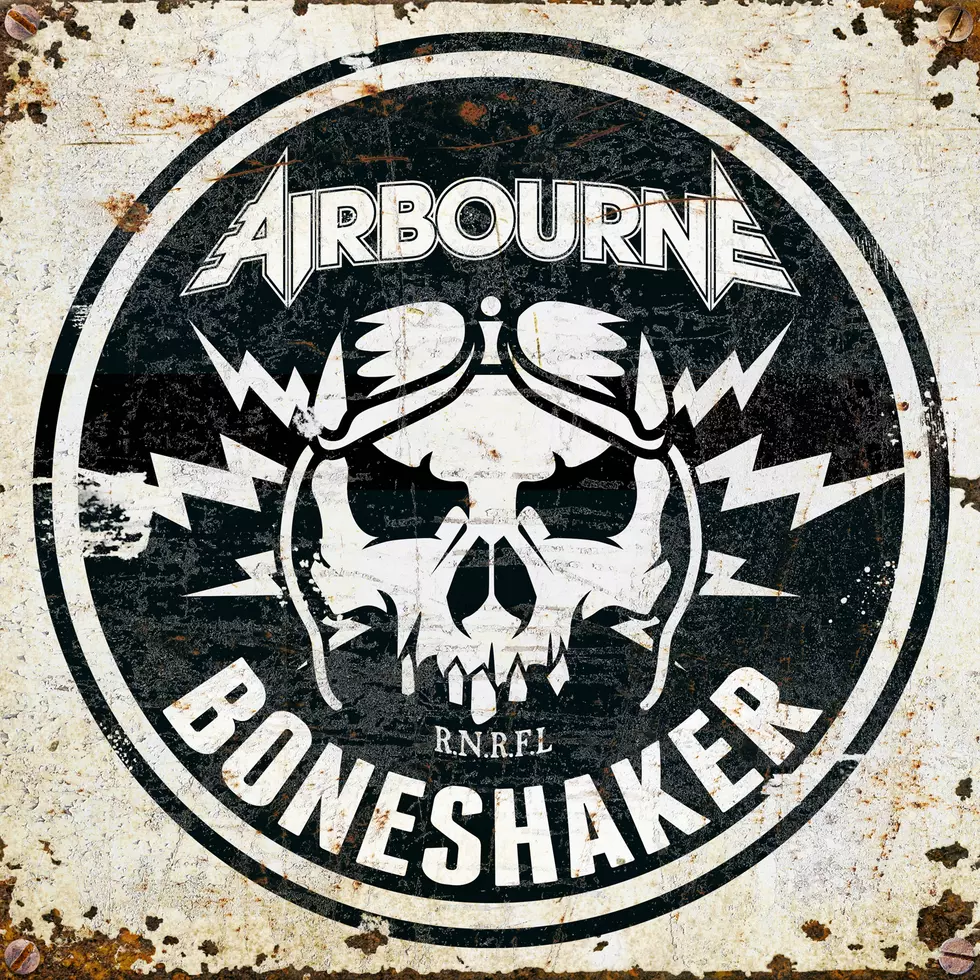 Nikt tak dobrze nie kopiuje AC/DC jak australijski Airbourne. Panowie starają się być autentyczni i dawać też sporo od siebie. Jednak mimo wszystko skojarzeń z kultowym bandem nie da się oszukać. Joel O Keeffe to wyrazisty wokalista i utalentowany gitarzysta i to właśnie on jest motorem napędowym tej kapeli. Najlepsze jest to, że stara się nam przypomnieć czasy Bona Scotta i to jest piękne. Panowie z Airbourne stawiają na melodyjny, dynamiczny i przebojowy rock;n roll taki jaki kiedyś grał Ac/Dc w latach 70. Ac/Dc przez lata gra swoje i nie zmienia stylu. Tą samą drogą poszedł Airbourne i też nie kombinuje ze swoim style. Przez 16 lat umocnił swoją pozycję i teraz jest jednym z najlepszych zespołów hard rockowych. Najnowsze dzieło "Boneshaker" to 5 album w ich dyskografii i to kontynuacja tego co grali dotychczas.
Jasne, znajdziemy tutaj dużo patentów z czasów "Highway To Hell" Ac/Dc, choć znajdzie się też coś dla fanów "Ballbreaker". W sumie nie bez powodu widać tutaj podobieństwo nazw albumów tych dwóch zespołów. "Boneshaker" jest nieco bluesowy, nieco młodzieżowy, nieco bardziej zadziorny. Tradycyjnie mamy do czynienia z kopalnią hitów. Riffy są niezwykle naturalne i wydobywają to co najlepsze w hard rocku i najlepszych płyt Ac/Dc.
Okładka jest prosta, ale idealnie współgra z zawartością. Do tego jeszcze to mocne i efektywne brzmienie. Co do zawartości to nie ma tutaj niespodzianek, dostajemy to do czego przyzwyczaił nas ten band.
"boneshaker
" to mocny i zadziorny otwieracz. To propozycja dla fanów Ac/Dc z lat 90 czy czasów "Stiff Upper lipp". W takich tonacjach australijska formacja wypada również Lata 70 da się wyczuć w szybszym i przebojowym "
Burnout the nitro
" . Taki hard rock w wykonaniu Airbourne to ja lubię. Dalej mamy marszowy i chwytliwy "
This is our city
". W przypadku tego utworu uroczy jest prosty riff, który szybko zapada w pamięci. Bardzo fajnie buja młodzieżowy
"Sex to Go
" i znów kłaniają się najlepsza lata Bona Scotta. Wyróżnia się tutaj bez wątpienia szybszy i ostrzejszy "
Blood in walter
" czy rock'n rollowy "
Switchblade Angel
". Całość zamyka killer w postaci "
Rock'n roll for life
" .
Airbourne przyzwyczaił nas do wysokiej klasy hard rocka i wycieczkę do lat 70. Nikt tak dobrze nie odtwarza muzyki Ac/Dc z Bonem Scottem na wokalu. "Boneshaker" to już kolejny dowód w ich dyskografii.
Ocena:
9/10