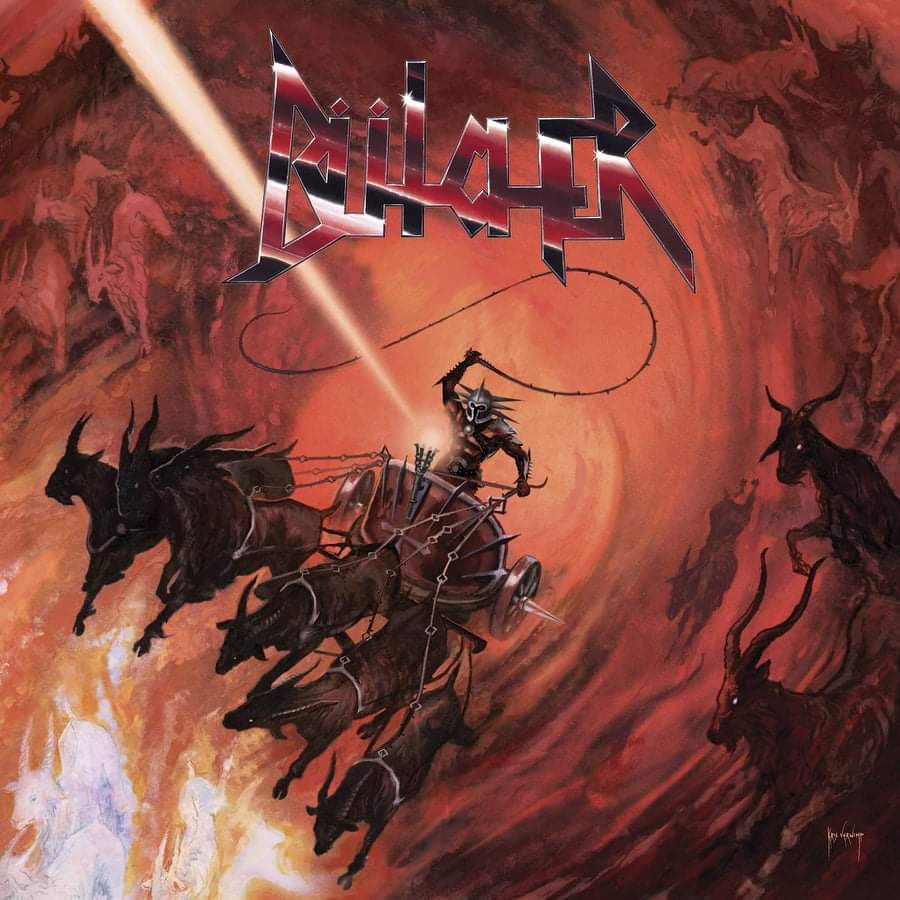 Nie ma to jak mieszanka speed metalu i thrash metalu. Takie połączenie zawsze się sprawdza i jak doda się do tego klimat pierwszych płyt Anthrax, Megadeth czy Slayer to może wyjść z tego wybuchowa mieszanka. W tym roku drugi album wydał belgijski band o nazwie Butcher. "666 Goats carry my chariot" to płyta, która może przyprawić o dreszczyk emocji i może rzucić na kolana nie jednego fanatyka takiej muzyki. Butcher to nie jest banda niedzielnych grajków, którzy nie mają pojęcia o speed metalu. Oj nie, to jest band, który może zwojować świat.
Band zadbał o każdy szczegół i mamy tutaj wszystko czego dusza zapragnie. Mamy mroczną i zarazem bardzo klimatyczną okładkę, a do tego dochodzi przybrudzone brzmienie rodem z lat 80. Wokalista R.Hellshrieker jest fenomenalny i jego wokal niszczy obiekty. Co za charyzma, co za energia i drapieżność. W połączeniu z warstwą instrumentalną czyni to spójną całość. Właśnie tak ma brzmieć speed/thrash metal, a potęga tkwi w zawartości.
Zaczynamy od rozpędzonego "
Iron Bitch
", który pokazuje potencjał tej kapeli. Mamy szybkie tempo, mocny riff i intrygujące popisy gitarowe. To dopiero początek tej speed metalowej uczty. Thrash metalowy feeling pojawia się w agresywnym "
45 rpm metal"
i tutaj band pokazuje tak naprawdę pazurki. W podobnym klimacie utrzymany jest rozpędzony
"Sentinels of Dethe
" czy "
Viking Funeral
". Minusem jest granie troszkę na jedno kopyto i brak urozmaicenia.
Mimo pewnych niedociągnięć jest to wciąż płyta bardzo dobra i atrakcyjna dla fanów speed/thrash metalu. Płyta jest dynamiczna i pełna zadziornych riffów. Mocna rzecz!
Ocena:
8/10