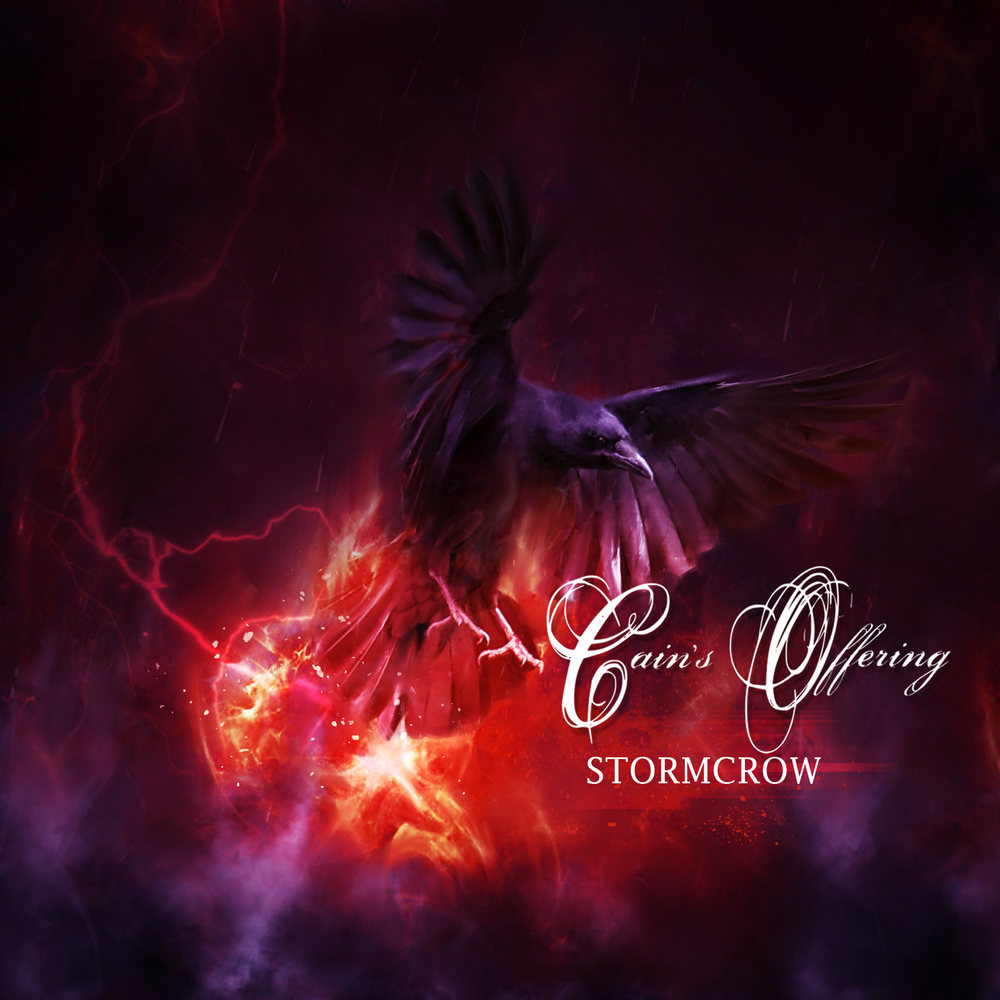 Nie sądziłem, że doczekam się jeszcze kiedyś nowego albumu projektu muzycznego Cain's Offering. Debiut "Gather The faithful" nie odniósł większego sukcesu. Niby była to płyta skierowana do fanów Sonata Arctica i Stratovarius, jednak czegoś brakowało. Powiewu świeżości, ciekawych kompozycji, ognia i energii.
Było to zbyt słodkie i zarazem bez wyrazu. Od tamtej płyty minęło 6 lat i o dziwo Timo Kotipelto oraz Jani Liimatainen powracają nowym albumem w postaci "Stormcrow".
Skład nieco uległ zmianie bo zespół zasilił basista Jonas Kuhlberg oraz Jens Johannson i słychać, że wnieśli troszkę świeżości do Cain's Offering. Przede wszystkim muzyka zyskała na jakości, stała się bardziej przystępna, dojrzalsza i w pełni oddająca najlepsze cechy Sonata Arctica i stratovarius. Styl nie został zmieniony i dalej dostajemy słodki, melodyjny Power metal
i to w sumie nie powinno jakoś dziwić. Jednak fakt, że jest ostrzej, bardziej przebojowo to już raczej tak.
Brzmienie zostało przerysowane z debiutu i jest troszkę za czyste i za słodkie. No jednak jeśli ktoś pamięta ostatnie albumy Stratovarius, ten raczej przywyknie do takiej produkcji. Skupmy się na tym jak przyłożyli się muzycy do stworzenia nowego albumu. Timo wokalnie nie zaskakuje i co więcej mam wrażenie, że nie dał z siebie 100 % i to przedkłada się na zadziorność materiału. Na szczęście sporo ratuje ex gitarzysta Sonata Arctica tj Jani, który gra znaczniej ciekawiej niż na debiucie. Można uświadczyć znacznie więcej energii, ciekawsze popisy gitarowe i znacznie mocniejsze riffy. To jest bez wątpienia zmiana na plus.
Wizualnie i techniczne album się broni dzielnie, a jak jest z materiałem? Mamy prawie godzinę muzyki i to troszkę za dużo jak na tego typu album. No ale dobrze na start dostajemy 6 minutowy tytułowy kawałek i to jest dobre otwarcie. Jest Power metal, jest szybkość i chwytliwy refren. Nieco progresywny
"
The Best of Times
" jest troszkę przekombinowany, ale też słychać, że Power metal tutaj odgrywa kluczową rolę.
Niestety gdzieś została owa komercja z poprzedniego albumu i daje osobie znać w spokojniejszym "
A night to Forget
" , który troszkę odstaję od pozostałych kompozycji. Słodkie klawisze rodem z płyt Sabaton też raczej odstraszają niż wprawiają w dobry nastrój.
Fanów dawnej Sonata Arctica czy Stratovarius ucieszy przebojowy "
I will build You a Rome
", który oddaje to co najlepsze w tych dwóch zespołach. Jest ostry riff, szybsze tempo i chwytliwa melodia, która jest mocno zakorzeniona w europejskim Power metalu z lat 90. Takie utwory pokazują, że jednak ten projekt ma jakiś sens. Równie pozytywne emocje wzbudza rozpędzony "
Constellation of Tears",
który pokazuje na co stać klawiszowca Jensa.
Kto lubi symfoniczny metal i Nightwish ten od razu zauroczy się w podniosłym "
Antemortem
".
Do grona ciekawych utworów zaliczyć należy romantyczny "
My heart beats for no one
" czy melodyjny "
Rising Sun"
, a całość zamyka "
On the shore
" , który tez pokazuje komercyjne oblicze zespołu.
Są słabsze momenty na "Stormcrow", są komercyjne wstawki, ale i tak mimo pewnych nie dociągnięć jest to ciekawszy krążek niż debiut. Przede wszystkim więcej tutaj Power metalu, więcej przebojów, które zapadają w pamięci i wszystko jest bardziej przemyślane. Minęło 6 lat, ale ten czas został dobrze wykorzystany i efektem tego jest naprawdę udany album w klimatach Sonata Arctica i Stratovarius. Polecam
Ocena: 7.5/10