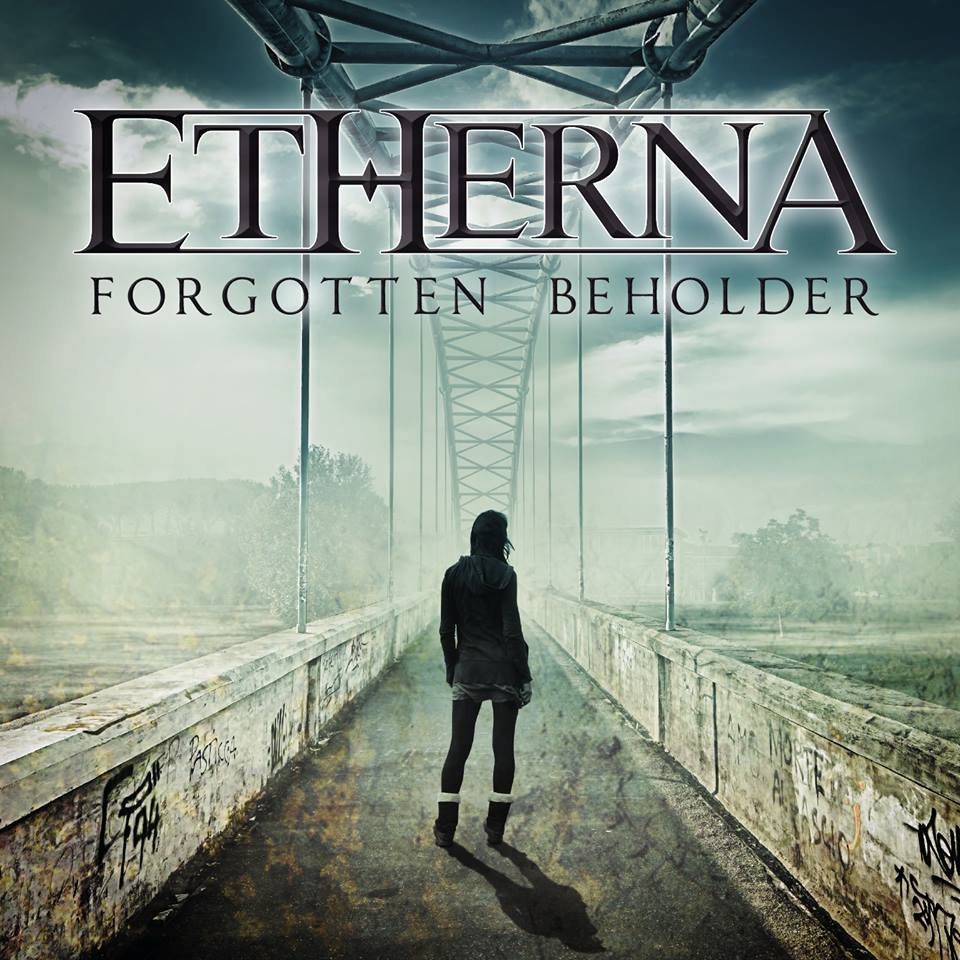 W roku 2008 premierę miał debiutancki album włoskiej formacji Etherna zatytułowany po prostu "Etherna". Tego wydarzenia zapewne nikt nie pamięta, bo było to stosunkowo dawno, a sam album nie wyróżniał się niczym specjalnym. Wspominam o tym, bowiem w tym roku kapela powraca z nowym albumem. "Forgotten Beholder" to udany powrót po 6 latach milczenia, zwłaszcza że płyta może niektórym pokrzyżować szybki, jeśli chodzi o formułowanie listy najważniejszych płyt roku 2014.
W kategorii progresywnego power metalu właściwie żaden album nie miał w sobie takiej energii, takiego klimatu i nie cechował się taką dynamiką. Etherna pokazuje, że można połączyć stylistykę Symphony X, Nightmare i Vision Divine, a w dodatku tworząc własny materiał. Na "Forgotten Beholder" pojawia się Andrea Racco, czyli

nowy wokalista włoskiej formacji. Zmiana bez wątpienia na lepsze. Śpiewa jak Jo Amore, ale to jest oczywiście komplement i Racco może być dumny z swojej pracy. Nie ma problemów z oddaniem emocji, z techniką i ostrzejszymi partiami. Warto śledzić przyszłość tego pana. Etherna zmieniła się na lepsze. Nowy album jest dojrzały, bardziej dopieszczone, a przede wszystkim materiał jest o kilka klas lepszy. Pojawiają się wyszukane motywy i bardziej oryginalne melodie, sporo ciekawych smaczków, jak choćby elementy elektronicznej muzyki w "Return from the Unknown dimension" sprawiają że płyta brzmi świeżo i nowocześnie. Nie brakuje progresywnego zacięcia i złożonej konstrukcji, który przejawia się niemal w każdym utworze, z naciskiem na taki "Its not Goodbey". Zespół nie zapomniał też o mocnym otwarciu płyty i "Thoughts" daje prawdziwego kopa. Uwagę przyciągają bez wątpienia dobrze dobrane melodie, które czynią kompozycje atrakcyjne i godne uwagi. "Forgotten Beholder" to znakomite zobrazowanie tego stanu rzeczy i właśnie taki widzę progresywny power metal naszych czasów. "Kill Me Now" jeszcze bardziej pogrążony w progresywnym świecie i fani Symphony X i innych tego typu kapel będą zachwyceni. Najostrzejszym kawałkiem z kolei jest "Death", który potwierdza elastyczność muzyków. Nie pasują tylko tutaj wolniejsze kawałki jak "Three of Cups" czy "Night Flight".
"Forgotten Beholder" to album, który przypadnie do gustu fanom progresywnego metalu, ale nie tylko. Płyta skierowana jest również do fanów melodyjnego grania i mieszanki heavy/power metalu w stylu Nightmare. Solidny album, który nie można zlekceważyć. Warto było czekać 6 lat na nowego wydawnictwo Włochów.