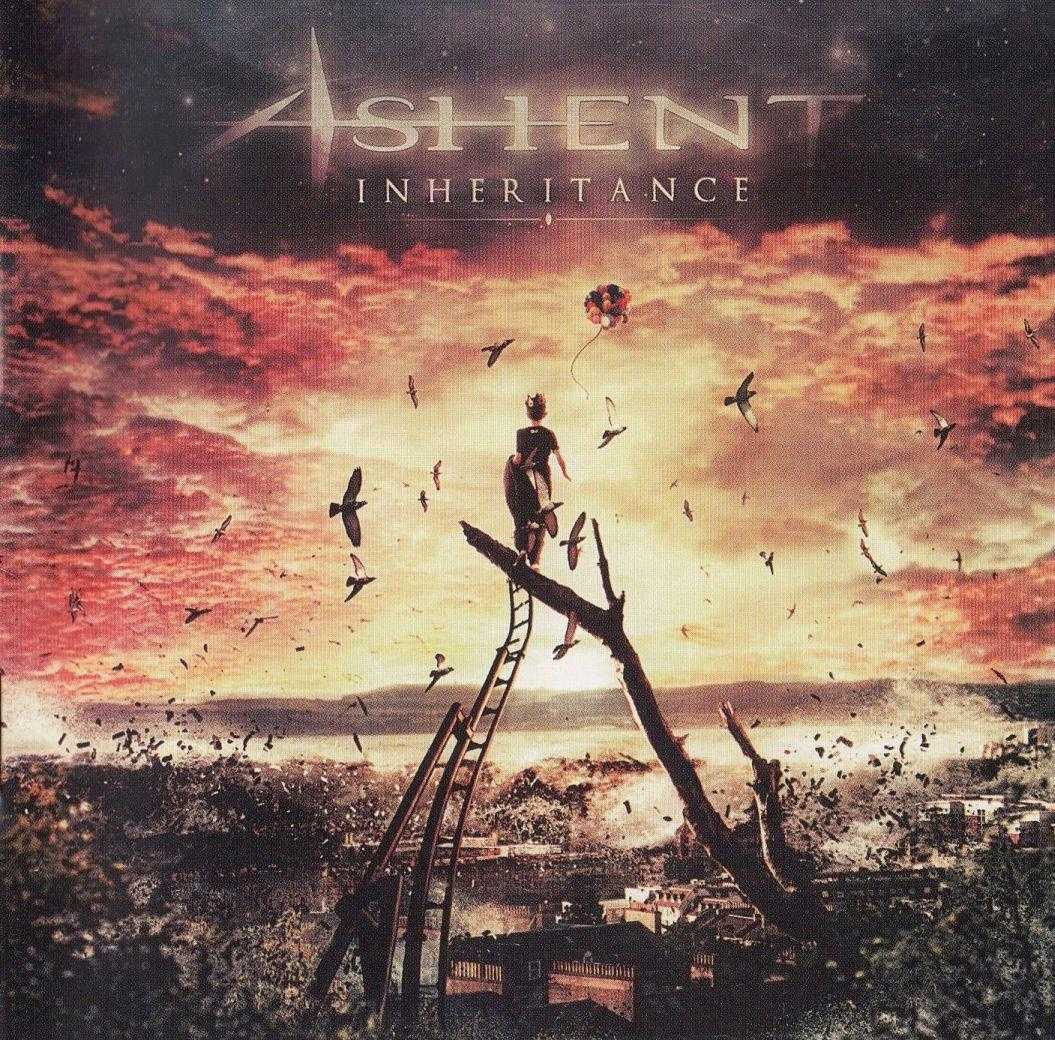 Są gatunki pośród metalu, które wymagają większego skupienia, dłuższego trawienia, czy też zrozumienia, są też zespołu, które albo się kocha za to co grają, albo się nienawidzi. Nigdy nie uważałem się za fana progresywnego metalu, jednak lubię szperać i urozmaicać swój repertuar w odtwarzaczu. Ostatnio gościł w nim włoski
ASHENT,
kapela która została założona w roku 2001, kapela , która wydała do tej pory 3 albumy, z czego ostatni "
Inheritance
" miał premierę kilka dni temu. Co można napisać tego albumu? Jaką muzykę nie się ze sobą? Jest to album, który utrzymany jest w stylistyce progresywnego power metalu i nie jest to jakieś proste, słodkie grania, które łatwo wpada w ucho i to się zaczynają schody. Płyta nie należy do łatwych w odbiorze i właściwie tylko fani takich kapel jak DREAM THEATER, CYNIC, COMMUNIC, czy też ELDRITCH, których wpływów jest tutaj pełno mogą się cieszyć słuchania materiału. Nie doświadczonych słuchaczy może odsiać, podobnie jak i mnie. Nowy album włochów, to wydawnictwo które z jednej strony prezentuje świeże i ciekawe podejście do interpretowania progresywnego grania, które imponuje dopracowanie, dbaniem o szczegół, które zachwyca poprzez wyczyny muzyków, ich potencjał, czy też czystym, technicznie dopracowanym brzmieniem, zaś z drugiej nuży poprzez pokręcone melodie, mało przekonujące, momentami nieco chaotyczne motywy, czy też w końcu brak jakiegoś mocnego kawałka, który zapadł by w pamięci. Co z tego, że sekcja rytmiczna jest przemyślana, pełna energii i jest w miarę różnorodna, co z tego że gitarzyści stawiają na świeże partie, pełne emocji, finezji, lekkości i przesiąkniętych wyszukanych melodii, co z tego że wokalista Titta Tani ma mocny wokal, że potrafi śpiewać growlem, a także czysto i wysoko i bez wątpienia stanowi grono uzdolnionych wokalistów, skoro i tak w ostatecznym rozrachunku będzie wszystko przyćmione przez słabe i mało przekonujące kompozycje.
Utwory, które jako tako mi się nawet podobają z całego albumu mogę policzyć na palcach jednej ręki i do nich zaliczam otwieracz "
Eve"
który jest ciężkim utworem z mocnym riffem, pokręconymi, urozmaiconymi solówkami i ciężarem, z mrocznym klimatem przypominający ostatnie dwa albumy DARK EMPIRE. Szkoda tylko że momentami jest to nieco chaotyczne. Tak należy wymienić również dynamiczny, melodyjny "S
hipwrecked Affair
" , rozpędzony "
The Defiant Boundary"
z klimatycznymi wtrąceniami, czy tez rytmiczny i nieco pokręcony
"Confessions of Riemann"
. To nie są killery, ale kompozycje które kryją w sobie kilka ciekawych motywów, melodii czy innych elementów, bo niestety w całości też nie zachwycają tak jak powinny. Resztę należy przemilczeć, bo wydaje mi się że zespół przesadza mieszając zbyt dużo różnych patentów, smaczków, przez co wychodzi chaos, zamieszanie i brak zdecydowania. Sporo nie porozumień i chybionych pomysłów. Jedne kompozycje przesadzone są z progresywnością, inne z długością, zaś jeszcze inne z balladowymi, komercyjnymi wtrąceniami.
Pomysł na granie jest, są bardzo dobrzy muzycy, którzy znają się na rzeczy, którzy wiedzą jak grać. Należy tutaj pochwalić przede wszystkim wyszkolenie techniczne, zwłaszcza wokalisty Titta, który mógł śpiewać w bardziej klasowych zespołach. "Inheritance" to album kierowany do fanów progresywnego grania, lecz nie wiem na ile oni będą wstanie wyciągnąć coś więcej niż ja, słuchacz, który nie jest wielkim fanem takiego stylu grania. Jest dopracowanie techniczne, czego nie można powiedzieć o kompozycjach, które nie mają nic do zaoferowania poza kilkoma ciekawymi motywami, pokręconymi motywami, to niestety jednak za mało. Album dla desperatów, którzy nie wiedzą co z czasem zrobić.